Board of Trustees
Board of Trustees
Executive Committee
President — Heidi Einhorn
The President is responsible for the overall health, well-being, and management of Congregation Shearith Israel.
Heidi Einhorn and her husband Ronnie have been members of Shearith Israel for 10 years. In that time, their family has grown from one to three kiddos who consider Shearith Israel their home. In normal times, you could find Heidi at shul most Shabbat mornings, leading Tot Shabbat, davening in the sanctuary or working on her long-term goal of teaching an Israeli husband and 3 lively kids to whisper. Now, you'll find Heidi building her running speed and endurance, mostly to escape her non-whispering family members.
Heidi served for 2 years on the Rabbi Search Committee, co-chaired the Say Chai Volunteer Event and has been on the Board of Trustees as Member-At-Large and currently as Executive Vice President. She is now looking forward to finding the safest and warmest way to welcome Shearith Israel home again.
Executive Vice President — Blair Rothstein
The Executive Vice President chairs the Executive Committee and fills in for the President when needed.
Blair Rothstein, an Atlanta native, is a Principal with Register Financial Associates. He provides investment management and financial planning advice to high net-worth individuals and families.
As an active volunteer, Blair holds several leadership positions. Blair is past Treasurer of Congregation Shearith Israel. He also Chairs the Investment Committee for the Atlanta Jewish Foundation and serves on the Foundation Board. He was previously on the Board for the Atlanta Chapter of the University of Michigan Club and volunteered with various civil rights organizations. He is a graduate of L.E.A.D. Atlanta.
Blair earned his B.A. in Economics and B.A. in History from the University of Michigan. He received his J.D. from Tulane University, School of Law.
Most importantly, Blair is married to Lisa, and they have three adorable children. The children (and sometimes the parents) can be found scrambling around Shearith Israel.
Organizational Vice President — Pia Koslow Frank
The Organizational Vice President is responsible for board governance and the Membership Engagement and Involvement, Religious Life, Human Resources, and Jewish Learning committees at Congregation Shearith Israel.
Pia grew up attending Shearith Israel and considers the shul as a second home. She is thrilled that her husband Tal and her 4 kids (ages 14, 12 and twins age 9) all feel a close connection to the Shearith Israel shul community. Pia has enjoyed her past work with the Rabbi Search Committee, working on Sisterhood programing and most recently, co-chairing the Strategic Planning Committee. Pia is active on the Atlanta Jewish Academy Board, is currently participating in the Legacy Heritage Onboard program for board governance and volunteers with the ACLU.
Pia is a family law attorney and mediator, focusing on helping clients craft an intentional, effective divorce process. Hobbies mostly relate to her kids. Pia loves travel, being outdoors, adventures with family, to include introducing her children to the tv shows of her childhood, and contemplates the days when she will do crafting projects and plant a garden of flowers and herbs. One day! While she does not consider herself a "Board" type, Pia is excited to serve on the Board with Shearith Israel friends (shul family) and to support the work of implementing the Strategic Plan.
Treasurer — David Zafft
The Treasurer serves as the manager of Congregation Shearith Israel's budget and financial position, overseeing the endowment, restricted, and general operating funds.
David Zafft was born and raised in St. Louis, MO, where he attended B'nai Amoona. He, and his wife, Marla, moved to Atlanta in 2004 and have lived in the Highlands area the whole time. Their twins, Nadia and Calder, attend Howard Middle School and will have (or had depending on when you are reading this) their B'nai Mitzvah on March 6, 2021. David works at Aprio in the Transaction Advisory Services practice and is a certified public accountant in Georgia and Missouri as well as a Chartered Financial Analyst.
When not working you can find David hiking and camping with his family (usually at one of our great GA state parks).
Secretary — Robin Rosenberg
The Secretary keeps the minutes and records of board meetings and activities for Congregation Shearith Israel.
Robin Rosenberg and her husband Fred have been members of Shearith Israel for more than fifteen years. Fred is a regular Torah reader and Robin has had the privilege of co-chairing Rabbi Kaiman's Installation event and serving on the shul's Strategic Planning and Social Committees. Robin and Fred are thrilled to be an intergenerational CSI family since Ben Rosenberg, his wife Annie, and their kids, Jack and Lily, have become members.
An Atlanta native, Robin began her professional life in the field of nonprofit management in Philadelphia before returning home where she has spent forty years in commercial real estate. Robin has served in board and leadership positions with various non-profit and community organizations, including the role of president of The Epstein School during the implementation of the school's first strategic plan and first SACS accreditation.
Immediate Past President — Faith Levy
Faith Levy is honored and delighted to be turning over the reins to her friend: the extraordinarily talented, thoughtful and devoted Heidi Einhorn. She has been honored to serve as President of Shearith Israel, and looks forward to assisting Heidi and the Incoming Board for the upcoming two years.
Faith and her husband, Howard, have been members of CSI for more than ten years. Faith has been active at CSI both on the Board and in programming the Synagogue Scholars and Authors Series.
Human Resources Chair
—
Rachel Silverman
Rachel Silverman has been a member of Shearith Israel off and on for the last 13 years. She is a board member and volunteer for Rebecca's Tent Women's Shelter, and is an avid consumer of Atlanta's myriad Jewish offerings, such as In the City Camp, Jewish Kids Groups and Camp Ramah. Rachel has been a health information technology consultant for 20+ years, and moved to Atlanta in 2000 after stints in San Francisco and Japan.
A native of Hollywood, FL, Rachel lives in Candler Park with her husband Joel and two daughters Sophie and Mira. Pre-pandemic she enjoyed traveling and eating in restaurants; mid-pandemic, she enjoys hiking and ordering dinner out; post-pandemic she plans to host lots of havurah and hug family!
Membership Engagement & Involvement Chair — Jada Garrett
Jada Garrett is a thought leader who is focused on building community through inclusive, engaging and meaningful conversations. Jada has over a decade of experience in leading large-scale transformation programs and excels in project/change management, culture building and employee experience. No matter which hat she's wearing, her goal is simple: to empower organizations and thought leaders to build an inclusive culture where diversity of people and thought is welcomed, encouraged and embraced. Jada's entrepreneurial spirit, alongside her natural curiosity, arms her with the ability to always improve on experiences. She is a firm believer in Mahatma Gandhi's teaching that you should be the change that you wish to see in this world. With that teaching in mind and her personal experiences of being Black and Jewish, Jada is on a mission to create spaces where ALL Jews feel represented, appreciated and equal.
Through her work with Be'chol Lashon, Jada consults with Jewish organizations to create and action strategies for becoming a more welcoming, inclusive space. She is very involved in the Atlanta Jewish community: serving on the Allocations Committee of the Jewish Federation of Greater Atlanta, working on diversity projects with Repair the World and co-leading a committee at Congregation Shearith Israel focused on equity.
Jada lives in Atlanta with her daughter. You can often find her taking long strolls through her neighborhood or at local breweries, hunting for the tastiest craft beer.
Jada is excited to begin her role as CSI's Member Engagement Chair and hopes to implement programs and processes that show Atlanta just how wonderful CSI is!
Religious Life Chair — Baruch Stiftel
Baruch Stiftel has been part of Shearith Israel with wife, Janet, and daughter, Justine, since 2008 when they moved to Atlanta. He has been an active gabbai and sheliach tzibbur, and now has learned skills as a Zoom host; served on the By-Laws Committee, and co-chaired the Rabbinic Search Committee. Baruch's work as chair of the Religious Life Committee the past two years has aimed to have our tefilla services involve as many Shearith Israelites as possible, and speak meaningfully to as many of us as possible. A retired Georgia Tech city planning professor, he has held national and international office in several city planning non-profit organizations.
Financial Advancement Committee Chair — Rick Kaplan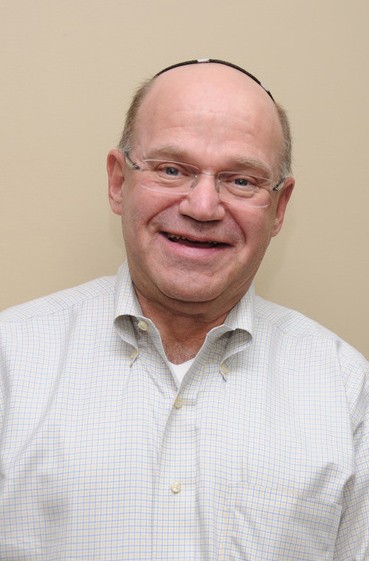 Rick Kaplan served as President of Congregation Shearith Israel from 2017 - 2019, and co-President from 2019 - 2020. Rick and his wife, Sharon Neulinger, have been members of CSI for more than
30 years. They have shared happy and sad occasions with the
Shearith Israel Family and understand the wisdom and kindness of
this great community. Previously, Rick served as a board member, First Vice President, and Religious Life Chair. He has had the pleasure of serving on CSI's most recent two senior Rabbi Search Committees. Rick is a physician and has two adult children, Sara and Joseph. Sara is presently residing in Brooklyn and Joseph lives in Charleston, SC.
Members at Large:
Marshall P. Duke, Charles Howard Candler Professor of Psychology at Emory, is Editor in Chief of the 'Journal of Family Life' and author of nine books and more than one hundred articles focusing on the family and other social learning networks. He is a member of the core faculty of Emory's Center for the Study of Myth and Ritual in American Life (MARIAL) and a Senior Faculty Fellow at Emory's Center for Ethics.
Over the years, he has appeared on 'Good Morning America,' the 'Today Show,' and the 'Oprah Winfrey Show.' His work has been written about in the 'New York Times,' the 'Boston Globe,' the 'Wall Street Journal,' 'Parents Magazine,' and 'Time Magazine.' During his 50 years at Emory, Professor Duke has served as Chair of the Psychology Department and has been honored to receive the Emory Williams Teaching Award, a Crystal Apple Teaching Award and Emory's highest award for service, The Thomas Jefferson Award.
Marshall, and his wife, Sara, have been members of Shearith Israel since 1977 and raised their family within the Shearith community. Marshall was also a long-time writer/director of our annual Purim Shpiel for which he earned the prestigious honor of having a restroom plaque placed in his honor.
Robin Deutsch Edwards has been helping purpose-driven organizations, large and small, create and execute powerful communications strategies for more than 20 years. She founded High Mileage Communications in 2012 to support clients in their efforts to make our world safer, more sustainable, more accessible, more equitable and more inclusive. Robin also works with an Atlanta-based communications agency, HL Strategy, where she supports purpose programs, partnerships and sustainability communications for clients including Shaw Industries, Kids2, Purpose Built Communities and RWC. She served as a vice president in Edelman's Business + Social Purpose practice, worked in Marsh & McLennan's Risk Consulting practice, managed employee volunteer communications as part of Morgan Stanley's Community Affairs team and completed a policy fellowship at Southface Energy Institute. Robin holds a Master of Public Administration – Public & Nonprofit Management & Policy from New York University and a Bachelor of Science in Environmental Policy from the University of Michigan's School of Natural Resources & Environment.
At Shearith Israel Robin has coordinated Ahavat Chinam campaigns and regularly supports Backpack Buddies and the congregation's refugee work. Robin is an active volunteer with a wide range of community organizations including Repair the World Atlanta, New American Pathways, Be'chol Lashon and Women On The Rise. She is currently the No Place For Hate liaison at Morningside Elementary School, supervises virtual school and spends time with her husband Dave, two kids (Natalie & Benjamin) and pandemic cat.
Kevin Hendler, his wife Abby Goldsmith and their three children, Shira, Orli and Eli have been members of Shearith Israel for more than 15 years. All of their children attended the religious school and became B'nai Mitzvah at CSI. Kevin just finished a term as Board Secretary and will continue on in an At-Large position.
Kevin is a dentist at Emory and provides oral health care for older adults and patients with head and neck cancer. He will also become the president of the American Board of Special Care Dentistry in April. Kevin recently became a Grandfather for the first time!
Jeff Kirsh and his wife Natalie are originally from Toronto, Canada, moving to Atlanta (the first time) in 1998. They then lived in London, England and back in Toronto for the period 2009 to 2016, returning to Atlanta (and joining Shearith Israel) in the summer of 2016. Jeff spent 27 years as legal counsel at The Coca-Cola Company, and in the Coca-Cola system, and now acts as fractional General Counsel to two companies. He received his law and undergraduate degrees from the University of Toronto, and has been active in numerous community and professional organizations, including: The Epstein School, the Museum of Design Atlanta, and Pro Bono Partnership of Atlanta, Jewish Kids Groups, and Street Law, Inc. Jeff and Natalie have four children: Sam and his wife, Anna Douglas, Jonathan and Miles, and they love living in Morningside.
Joanna Kobylivker, and her husband Andy, joined Shearith Israel in 2016. She is an Atlanta native and grew up in Sandy Springs. She holds an MPH from Emory Rollins School of Public Health and worked in Strategic Planning and Project Management for ten years at Emory. Joanna served as co-chair of the Education Committee for the past two years, and her two boys - Eli (11) and Max (9) - attend Machenah Shai. Together with the support of the Board and fellow passionate Shearith members, Joanna helped launch composting in the fall of 2019. Joanna also recently founded the Georgia chapter of the Jewish Climate Action Network (JCAN GA). She looks forward to contributing to the CSI community with meaningful relationships and actions.
Melanie Levs
Melanie Levs is a journalist and editor who lives with her husband Josh and their three children (Ryan age 14, Jordan age 11 and Abby age 7) in Candler Park. The Levs family joined Shearith in 2015 and have enjoyed watching the congregation grow into a rich community. Melanie is active in her children's public schools, has served on leadership teams and task forces for Atlanta Public Schools over the past 10 years, was a substitute Machaneh Shai teacher for two years, and co-taught Machaneh Shai's 7th grade for a year before taking a full-time job as an editor at Atlanta Business Chronicle in the summer of 2017. A Type-A extrovert, she thrives on collaboration with passionate, mission-driven people, and is thrilled for this opportunity to serve her beloved congregation.
Renée Stein and husband Gregg Shapiro have been members of CSI since they were married by Rabbi Norry in 2003. Sons Sam (7th grade) and Ari (3rd grade) attend Machaneh Shai. Renée has previously served on the Education Committee and is active in Sisterhood.
Renée is Director of Conservation and Chief Conservator at the Michael C. Carlos Museum at Emory University where she has overseen the treatment, preventive care, and technical analysis of the Museum's diverse collections for more than 20 years. She is also a Lecturer in the Art History Department, teaching courses on the conservation and technical study of artifacts. She has been especially committed to public outreach through lectures, teacher workshops and classroom activities.
Jay Steinberg has been a member of Shearith Israel for 25 years. Jay's wife, Shari, previously served on the shul Board. Jay and Shari's three children, Eva (25), Jonathan (24) and Michael (22) grew up at Shearith Israel. Jay has contributed to various shul and shelter activities/events over the years and has been a lecturer for the Synagogue Scholars series.
Jay has been on the faculty of Emory University School of Medicine in the Division of Infectious Diseases for 30 years and helps lead Emory's efforts to prevent infections from occurring in hospitals. He currently serves as Chief Medical Officer at Emory University Hospital Midtown.
Joey Trotz has been a member of CSI since 2005 and a resident of Atlanta since 1998. He is a native of Savannah, Georgia, and is currently the Global Head of Technology for Watson Advertising & The Weather Company where he leads engineering efforts for cognitive marketing and advertising tech. He holds a degree in English & American Literature from Brandeis University
He has also served on the non-profit board of the Grant Park Cooperative Preschool in Atlanta, currently represents IBM on the World Wide Web Consortium (W3C) Advertising Working Group and in a number of leadership positions at the ad industry's non-profit trade organization, the Interactive Advertising Bureau.
Joey is married to Amy Trotz, the current president of Shearith Israel Sisterhood. His son Sam is the current president of CSI USY and his son Noah (13) recently celebrated his bar mitzvah at the synagogue. His father Sam Trotz Z"L is a past president of the Bnai Brith Jacob congregation in Savannah.
Representative from the Council of Past Presidents — Ed Jacobson
Ed Jacobson has been a member of Shearith Israel for over 40 years and served two-terms as President. A volunteer extraordinaire, regular Davener, and instrumental figure in our high holiday experience and the life of the synagogue, Ed was awarded CSI's highest honor, the 2019 Joe Cohen Award, presented this year due to COVID.
Past Presidents
Tal Frank
Barry Fuchs
Gillian Gansler
Ed Jacobson
Rick Kaplan
Harold E. Koslow
H. Stephen Merlin
Denise McLaughlin
Jerry Rothenberg
Martin J. Rotter
Howie Slomka
Mon, December 5 2022
11 Kislev 5783
worship Details
At Congregation Shearith Israel, our services are designed to be open and welcoming to individuals of all backgrounds, and of all ages. Come join us!
Today's Calendar
Morning Minyan

: 6:50am
Evening Services

: 5:30pm
---
Upcoming Programs & Events
---
This week's Torah portion is

Parshat Vayishlach
Candle Lighting
Havdalah
Motzei Shabbat, Dec 10, 5:59pm
Shabbat Mevarchim
View Calendar
Hineini: csi engagement campaign
Hineini is a relationship campaign to deepen the connection between the community and you.
the United synagogue of conservative judaism
Shearith Israel is affiliated with USCJ, a network of thriving centers of Jewish practice across North America, Israel, and beyond that celebrate both tradition and contemporary life.
Mon, December 5 2022 11 Kislev 5783