Our Community in Pictures
jewish prayer series: november 14 & 21 @ 7:30pm
Explore the meaning, purpose, power and potential of Jewish prayer in this special course taught by Rabbi Kaiman. This month's theme is Getting Our Hearts Into Jewish Prayer, with sessions on the music and silence of prayer - its moods, liturgical poems and melodies, and meditations. Learn more and register.
Friday night live, november 15 @ 7:30pm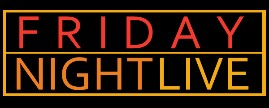 Join us for Friday Night Live, our monthly, spirited Friday night Kabbalat Shabbat Service led by Rabbi Kaiman. Michael Miller will deliver the d'var Torah, and Sherry & Gary Marsh will sponsor the oneg reception. Come unwind, socialize and settle into Shabbat!
about our congregation
We are an egalitarian, Conservative synagogue devoted to spiritual and religious enrichment, Jewish education and community. At Shearith Israel, we closely follow Jewish tradition while having the insights of modern thought. For more than 100 years, we have served Atlanta by providing a rich environment for pursuing Jewish spirituality, learning, and friendship. Our congregation embraces its members and friends, and we look forward to having you join us for Shabbat or an upcoming event. Shalom!
Fri, November 15 2019
17 Cheshvan 5780
ahavat chinam opportunities
Join our community in engaging in acts of Ahavat Chinam, baseless love.
Mahloket matters
Join local Rabbis, alongside new friends, to explore the classic Jewish roots of Mahloket, constructive disagreement.
Today's Calendar
Office Open 9 - 3

: 12:00a
Morning Minyan

: 7:00a
Candle Lighting

: 5:16p
Kabbalat Shabbat

: 7:30p
Friday Night Live
: 7:30p
---
Upcoming Programs & Events
---
This week's Torah portion is

Parshat Vayera
Candle Lighting
Havdalah
Motzei Shabbat, Nov 16, 6:24p
Shabbat Mevarchim
View Calendar
CSi member exchange
Members are invited to join our closed Facebook group to foster an exchange of ideas, interpersonal relationships and member engagement!
Fri, November 15 2019 17 Cheshvan 5780