Synagogue Scholar & Author Series
Upcoming Sessions
1. Wednesday, January 18, 2023
•
25 Tevet 5783
7:30 PM - 9:00 PM
2. Thursday, March 16, 2023
•
23 Adar 5783
7:30 PM - 9:00 PM
3. Wednesday, April 19, 2023
•
28 Nisan 5783
7:30 PM - 9:00 PM
4. Wednesday, May 10, 2023
•
19 Iyyar 5783
7:30 PM - 9:00 PM
Past Sessions
Wednesday, November 9, 2022

•

15 Cheshvan 5783

-

7:30 PM - 9:00 PM
Wednesday, October 19, 2022

•

24 Tishrei 5783

-

7:30 PM - 9:00 PM
Synagogue Scholars & Authors Series is back featuring another slate of excellent presenters on a range of interesting topics. All programs begin at 7:30pm in Zimmerman Hall and refreshments will be served.
2022 - 2023 Sessions:
Wednesday, October 19 - Lisa Haddad, MD, MS, MPH
Medical Director of the Center for Biomedical Research at the Population Council and Adjunct Associate Professor of Gynecology and Obstetrics, Division of Family Planning, Emory University School of Medicine
Topic: Addressing unintended pregnancy in the post-Roe Era.
---
wednesday, november 9, 2022 - harvey klehr
Andrew W. Mellon Professor Emeritus of Politics and History, Emory University
Topic: Getting Away with Atomic Espionage: Why Were the Rosenbergs Executed While Other Spies Escaped Punishment?
---
wednesday, january 18, 2023 - steven jaret, Ph.D.
Assistant Professor of Earth and Planetary Science at Kingsborough Community College and Research Associate at the American Museum of Natural History
Topic: Catastrophes, the Bible, and What Geology Can or Cannot Tell Us
---
Thursday, March 16, 2023 - Gloria Jacobson, Ph.D. and Leah Jacobmann, M.A.
Professional Violinists and Suzuki Teachers
Topic: Everything you always wanted to know about the violin: its history, construction, performance techniques, and why it's so freakin' hard to play it!
---
Wednesday, april 19, 2023 - steven sloan, MD, ph.D.
Assistant Professor, Department of Human Genetics, Emory School of Medicine
Topic: TBA
---
Wednesday, May 10, 2023 - Mel Konner, Ph.D.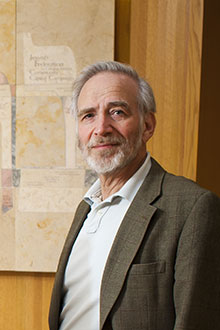 Samuel Candler Dobbs Professor Dept of Anthropology; Program in Neuroscience and Behavioral Biology, Emory University
Topic: TBA
Share Print Save To My Calendar
Mon, December 5 2022
11 Kislev 5783
worship Details
At Congregation Shearith Israel, our services are designed to be open and welcoming to individuals of all backgrounds, and of all ages. Come join us!
Today's Calendar
Morning Minyan

: 6:50am
Evening Services

: 5:30pm
---
Upcoming Programs & Events
---
This week's Torah portion is

Parshat Vayishlach
Candle Lighting
Havdalah
Motzei Shabbat, Dec 10, 5:59pm
Shabbat Mevarchim
View Calendar
Hineini: csi engagement campaign
Hineini is a relationship campaign to deepen the connection between the community and you.
the United synagogue of conservative judaism
Shearith Israel is affiliated with USCJ, a network of thriving centers of Jewish practice across North America, Israel, and beyond that celebrate both tradition and contemporary life.
Mon, December 5 2022 11 Kislev 5783