Friday Night Live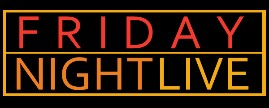 Shearith Israel has Kabbalat Shabbat services every Friday evening at 7:30pm. Once a month, there is Friday Night Live Kabbalat Shabbat, a spirited service featuring the melodies of Rabbi Shlomo Carlebach and other uplifting tunes. The evening includes a short D'var Torah and a lovely oneg social gathering with refreshments) after the service.
2019 - 2020 Friday Night Live kabbalat shabbat dates
(at 7:30pm in the chapel):
September 6, 2019
October 25, 2019
November 15, 2019
December 13, 2019
January 24, 2020
February 21, 2020
March 20, 2020
April 24, 2020
May 22, 2020
June 12, 2020
what we do:
Volunteers are welcome to help in the following ways:
To help lead the services

To play music during the service

To sponsor the oneg; the cost is $90 for the entire oneg which includes wine and spirits, soft drinks, sweets and savory treats

To reach out and encourage people to attend.
how to get involved:
To volunteer, please contact Lynne Borsuk at lynneborsuk@bellsouth.net.
Sat, September 21 2019
21 Elul 5779
Today's Calendar
Shabbat Services

: 9:00a
Machaneh Shai
: 9:00a
Minyan Mercaz

: 10:30a
Torah Study

: 10:30a
Tot Shabbat

: 10:30a
Mincha

: 12:30p
Ma'ariv & Havdalah

: 8:00p
Selichot
: 8:15p
Havdalah

: 8:26p
---
Upcoming Programs & Events
---
This week's Torah portion is

Parshat Ki Tavo
Candle Lighting
Havdalah
Motzei Shabbat, Sep 21, 8:26p
Erev Rosh Hashana
View Calendar
CSi member exchange
Members are invited to join our closed Facebook group to foster an exchange of ideas, interpersonal relationships and member engagement!
Sat, September 21 2019 21 Elul 5779