Friday Night Live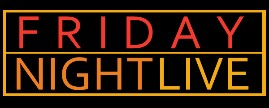 Once a month, Shearith Israel celebrates a special rendition of Friday evening services with Friday Night Live! A spirited service featuring the melodies of Rabbi Shlomo Carlebach and other uplifting tunes begins at 7:30pm and is followed by a lovely oneg reception with food, drinks and socializing. Join us!
2018 - 2019 Friday Night Live dates:
September 28, 2018
October 26, 2018 (in conjunction with Ramah Shabbat)
November 30, 2018
December 14, 2018
January 4, 2019
February 8, 2019
March 8, 2019
April 12, 2018
May 24, 2019
June 7, 2019
Tue, March 26 2019
19 Adar II 5779
seder connection
Be a guest at or host a seder for your fellow Shearith community members.
adult Ed. programming
Our Adult Ed. Programming includes a variety of ongoing series such as Ready or Not: Jewish Perspectives on End-of-Life Issues, Scientists in Synagogues and Synagogue Scholars & Authors Series!
Today's Calendar
Morning Minyan

: 7:00a
Office Open 9 - 5

: 9:00a
Daytime Book Club
: 12:00p
Evening Services

: 7:00p
---
Upcoming Programs & Events
---
Parshat Shmini
Candle Lighting
Havdalah
Motzei Shabbat, Mar 30, 8:46p
Shabbat Mevarchim & Parshat Parah
View Calendar
CSi member exchange
Members are invited to join our closed Facebook group to foster an exchange of ideas, interpersonal relationships and member engagement!
Tue, March 26 2019 19 Adar II 5779