Friday Night Live
Friday Night Live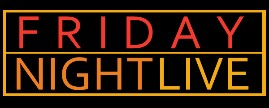 Shearith Israel has Kabbalat Shabbat services every Friday evening at 7:30pm. Once a month, there is Friday Night Live Kabbalat Shabbat, a spirited service featuring the melodies of Rabbi Shlomo Carlebach and other uplifting tunes. The evening includes a short D'var Torah and a lovely oneg (social gathering with refreshments) after the service.
Due to COVID-19, all services are currently being held on Zoom. We look forward to continuing the in-person Friday Night Live programs in 2021. In the meantime, join us for spirited Kabbalat Shabbat Services each Friday evening at 7:30pm on Zoom via the button below.
---
FALL 2020 Friday Night Live kabbalat shabbat dates (7:30pm)
October 16 (D'var Torah - Sharon Neulinger)
October 30 (D'var Torah - Samara Minkin)
November 13 (D'var Torah - Denise McLaughlin )
November 20 (D'var Torah - Jacob Shapiro)
December 11 (D'var Torah - Martha Berlin)
December 18 (D'var Torah - Mel Konner)
what we do:
Volunteers are welcome to help in the following ways:
To help lead the services

To play music during the service

To sponsor the oneg; the cost is $90 for the entire oneg which includes wine and spirits, soft drinks, sweets and savory treats

To reach out and encourage people to attend.
how to get involved:
To volunteer, please contact Lynne Borsuk at lynneborsuk@bellsouth.net.
Mon, December 5 2022
11 Kislev 5783
worship Details
At Congregation Shearith Israel, our services are designed to be open and welcoming to individuals of all backgrounds, and of all ages. Come join us!
Today's Calendar
Morning Minyan

: 6:50am
Evening Services

: 5:30pm
---
Upcoming Programs & Events
---
This week's Torah portion is

Parshat Vayishlach
Candle Lighting
Havdalah
Motzei Shabbat, Dec 10, 5:59pm
Shabbat Mevarchim
View Calendar
Hineini: csi engagement campaign
Hineini is a relationship campaign to deepen the connection between the community and you.
the United synagogue of conservative judaism
Shearith Israel is affiliated with USCJ, a network of thriving centers of Jewish practice across North America, Israel, and beyond that celebrate both tradition and contemporary life.
Mon, December 5 2022 11 Kislev 5783