Services & Programs
upcoming programs
Although we are practicing social distancing, we remain closely connected, and there are multiple opportunities daily to engage virtually (and occasional in-person) with your CSI community! Don't miss our ongoing Shearith gatherings, unique events and learning opportunities. Scroll down for more details, info and links.
---
services @ CSI
For more information on our online services, including weekday minyanim, and for a direct link to CSI's virtual services via the Zoom platform, click the buttons below.
MINYAN TIMES: FRIDAY, october 30 - THURSDAY, november 5
*Evening Services on Sunday - Thursday will be held at 5:30pm beginning Sunday, November 1.
All services are being held virtually on Zoom via the button below.
Weekday & Shabbat Services - Gather Here
Weekly Torah Study (Shabbat Mornings @ 9:30am) - Gather Here
---
MINYAN OHALECHA: YOUR TENT MINYAN - SHABBAT MORNINGS @ 9:30AM
Our new alternative Shabbat morning service, Minyan Ohalecha: Your Tent Minyan, will take place in the CSI Parking Lot on Saturday mornings starting at 9:30am, starting in November. The minyan will be a completely lay-led Shabbat morning service, with a familiar feel and some modifications to accommodate the needs of a lay-led service. Masks will be required for all participants. The experience is limited to 12 units and registrations will be accepted on a "first-come first-served" basis.
Please note: In order to hold Minyan Ohalecha each week, we must have a minyan of participants registered by the preceding Monday. If we do not have a minyan registered by this Monday, November 2, we will cancel the November 7 Minyan Ohalecha and begin the following week. Come gather safely, at last, for Shabbat Services with your CSI family!
---
project zug learning initiative
Shearith Israel and Hadar are embarking this fall on a partnership through Hadar's Project Zug to empower (Havruta) partnered learning in our community.
All are encouraged to participate, from seasoned Judaic scholars to first-time havruta-study participants. You may indicate your level of experience and comfort, from beginner to advanced, and will be matched with a study partner accordingly.
---
FRIDAY NIGHT LIVE: friday, october 30 @ 7:30pm
Typically a monthly program, Friday Night Live will take place bi-weekly on Zoom this fall! Enjoy a spirited Kabbalat Shabbat service featuring uplifting melodies and a d'var Torah, and welcome Shabbat with your CSI family. Click here to participate.
---
EVERY CHOICE MATTERS: CONFRONTING AND EMBRACING RISK WITH RABBI AVIVA RICHMAN - MONDAY, NOVEMBER 2 @ 8PM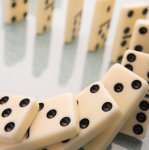 Life under a global pandemic has brought into focus the fundamental role that risk plays in our lives. This week's session is the final in a 3-part seminar taught by Rabbi Aviva Richman of Hadar. The series will reach for insight on how to navigate personal, communal, and structural questions of risk.
---
HAVDALAH
Join Rabbi Kaiman and family in the CSI Parking Lot to bid farewell to Shabbat and usher in a new week in a socially distant in-person gathering. Check the Calendar page for the times as it may vary from week to week.
Please note: An in-person, communal Havdalah will not take place this Saturday, October 31. The next in-person Havdalah will be on Saturday, November 7 (Ma'ariv Services at 6pm; Havdalah shortly after).
---
ONE AMERICA ELECTION SERIES - WEDNESDAY, NOVEMBER 18 @ 7PM
Join CSI and Intown Community Church for Pre- and Post-Election virtual events designed to bring our communities together. Each gathering will give our communities the opportunity to talk about our shared future amidst potential differences and non-partisan ways to support the election as the Atlanta chapter of One America. Space is limited, and registrants are encouraged to participate in both discussions.
---

SCHOLARSTREAM: HIDDEN HISTORIES AND UNTOLD STORIES
Join JTS scholars as they uncover the hidden context around biblical figures and important eras in Jewish history in this four-week series on the following Tuesdays at 8pm: November 10, November 17, December 1 and December 8. Click below for each session's topics and to register.
---

SCHOLARSTREAM: EQUITY, FORGIVENESS AND INTERSECTIONALITY
Join Ziegler faculty as they explore issues related to race, gender equality, intersectionality, and building a democracy of the future on the following Wednesdays at 10pm: November 11, November 18, December 2 and December 9. Click here for the full descriptions for each Ziegler session and register below.
---
USY virtual youth lounge hangouts: tuesdays & thursdays @ 3pm
Our high school youth group members will gather via Zoom each Tuesday and Thursday from 3 - 5pm to hang out and catch up.
Sat, October 31 2020
13 Cheshvan 5781
Today's Calendar
Shabbat Services

: 9:00a
Torah Study

: 9:30a
Mincha

: 12:30p
Ma'ariv & Havdalah

: 7:15p
Havdalah

: 7:35p
---
Upcoming Programs & Events
---
This week's Torah portion is

Parshat Lech Lecha
Candle Lighting
Havdalah
Motzei Shabbat, Oct 31, 7:35p
Shabbat Mevarchim
View Calendar
shearith israel sings
Enjoy our community's rendition of a central piece of the High Holiday liturgy, "K'vakarat ro'eh edro".
MI SHEBAIRACH LIST
To add yourself or a loved one to our list for prayers of healing, or to sign-up to call/visit members who are ill or in need, click below:
Join
machaneh shai & youth programs
As we practice social distancing in the midst of the COVID-19 pandemic, Machaneh Shai will continue with online classes and our USY group will gather for virtual meetings. Learn more:
ahavat chinam opportunities
Join our community in engaging in acts of Ahavat Chinam, baseless love.
CSi member exchange
Members are invited to join our closed Facebook group to foster an exchange of ideas, interpersonal relationships and member engagement!
Sat, October 31 2020 13 Cheshvan 5781